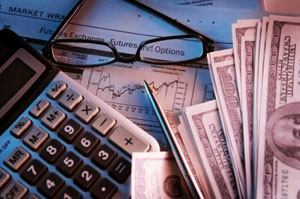 If you are interested in testing to become a CPA, it is important to research the average salary of a CPA so that you know you will get a return on your initial investment. To become a CPA, you must complete a minimum of a bachelor's degree program and pass a national CPA test to show that you are knowledgeable in accounting standards and principles. It will require an investment of your time and your money to finally meet the requirements to qualify to take a CPA exam. Read on, find out how much you can earn with this designation based on several different factors.
What Is the Difference Between Salaries in Accounting?
The average salary of an accounting graduate is not the same as the average salary of professionals who hold a CPA license. To fully understand whether or not you should work towards a CPA license you should learn about the difference between salaries. Graduates who major in accounting earn an average of about $50,000 per year, which is about $9,000 more than the average salary of college graduates as a whole. Accounting graduates who go on to study and earn a CPA license earn an average of $73,800, according to the CPA Review. This is just over $23,000 more than median salaries for accounting professionals who have not earned their CPA designation.
What Factors Will Affect Your CPA Salary?
While the average salary for CPAs is reported to be just under $74,000 per year, some professionals with their license have been reported to earn as much as $124,000. Your starting salary may be lower than the average reported because it is based on your experience and your level of education. There are several different factors that can affect how much you earn as an entry level CPA or as a CPA with several years of accounting experience.
One of the biggest factors that can affect your earning potential is the industry and sector that you choose to work in. CPAs tend to earn more in the private sector than they earn in the public sector. If you do decide to work in the private sector with a corporation or a large accounting firm, you need to consider the industry in which you choose to work. The healthcare industry, pharmaceuticals, automotive and retail tend to pay well because they are growing and in demand.
Another factor to consider is the geographic region that you work in. If you live in an area where the cost of living is high or there are several firms, your pay will typically be higher. You must decide if you are willing to relocate to a metropolitan area to earn a higher wage before you begin searching for open positions.
Related Resource: Treasury Analyst
The demand that is projected for accounting graduates is on the rise, with growth projected in accounting at 16 percent, according to the American Institute of CPA's. This means that earning your CPA will better your chances of landing some of the positions that are available as the market grows. You will need to earn your Bachelor's and then verify that you have all of the correct courses completed to test for your CPA. Once you do this, start comparing the average salary of a CPA in your region so that you know that you will earn a return.