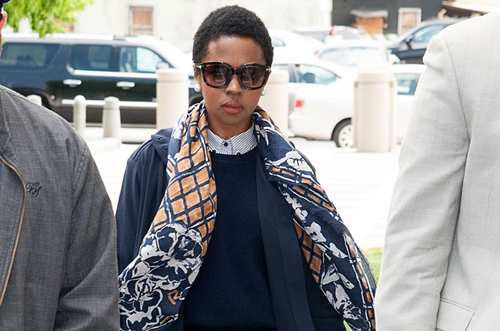 It's pretty safe to say that no one likes taxes, but not paying them can have dire consequences – especially for high-profile stars earning millions of dollars. The following 10 musicians fell afoul of the law for tax evasion and were subsequently charged and found guilty. Besides having to endure lengthy trials and being the subjects of negative media attention, these fallen idols often had to pay thousands (if not millions) in back taxes and penalties. Others spent sentences behind bars, forced to put their lives on hold while they served their time. Here's a look at 10 famous musicians convicted of tax evasion.
10. Chuck Berry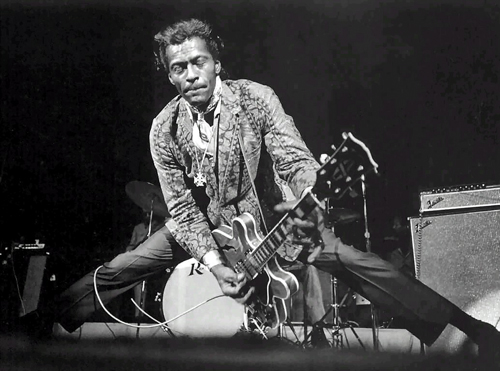 Rock and roll pioneer Chuck Berry burst onto the scene in the 1950s, and has enjoyed success since. In 1986, he was one of the first musicians entered into the Rock and Roll Hall of Fame, and he continues to play live, despite being in his mid-80s. However, things haven't always been so smooth sailing, as Berry has spent time behind bars for various illegal activities over the years – including being sentenced to four months in prison for tax evasion. He has been described as "a chronic tax evader," and often insisted on cash payment for his concerts. He was sentenced on July 10, 1979, after pleading guilty to one count of tax evasion (out of three). After serving his prison time, he was sentenced to four years' probation and ordered to spend 1,000 hours doing community service.
9. Method Man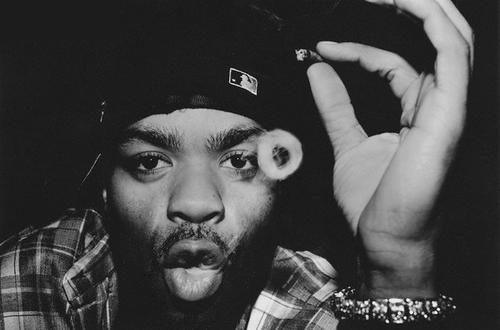 Clifford Smith, more widely known as Method Man, is a Grammy Award-winning rapper and actor from Long Island, New York. Given his stage name, you'd think the Wu-Tang Clan member would be more methodical when it came to filing his tax returns.
According to the state of New York, Method Man didn't send in tax returns from 2004 to 2007, and as a result he owed $33,000 in unpaid taxes. On October 5, 2009 he was arrested, and entered a guilty plea on June 28, 2010. In the end, Method Man paid a $106,000 fine and was released on a conditional discharge. This means that the arrest will be scratched from his records providing that he doesn't get up to mischief. According to defense attorney Peter Frankel, Method Man hired someone to help him sort out his "tax issue" as soon as he became aware of it.
8. Mystikal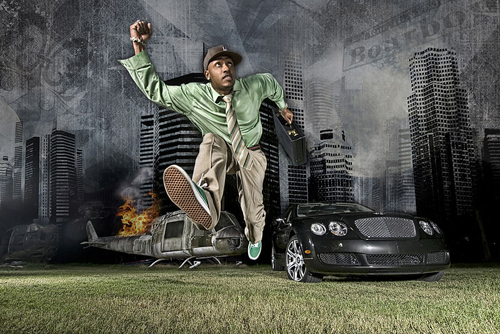 New Orleans-born rapper Michael Lawrence Taylor, aka Mystikal, also moonlights as an actor. In August 2005, while he was serving a six-year sentence for sexual battery and extortion, Mystikal faced federal charges for not filing tax returns in 1998 and 1999. A federal court convicted the star on January 12, 2006 and sentenced him to one year behind bars, which he was allowed to serve alongside his six years of state time. Imprisoned at Louisiana's Elayn Hunt Correctional Center, Mystikal's federal sentence expired on January 11, 2007. Then on January 14, 2010, he was finally released.
Mystikal, who has also had to register as a sex offender, admits that he "disconnected" from the rap scene while in prison. He had this to say after his release: "I was gone so long, all the things I achieved, all the accolades I attained, it felt like it was a dream. It felt like I'd never done that stuff. But watch how I shake this world up now – I want reparations." Still, it wasn't long before Mystikal was behind bars again, this time for violating his probation after a domestic battery charge in 2012.
7. Fat Joe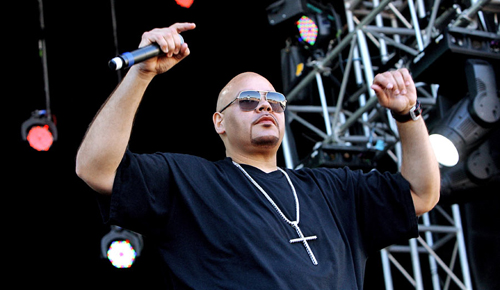 Rapper and businessman Fat Joe, real name Joseph Cartagena, has had many an achievement in the music industry, but he has been less successful when it came to paying his taxes. In December 2012, Fat Joe pleaded guilty to two counts of tax evasion relating to the money he earned between 2007 and 2008. According to The Huffington Post, the charges could amount to $200,000, with penalties on top.
Originally, the government accused the rapper of failing to pay taxes on money earned between 2007 and 2010, estimated to amount to $718,038 in back tax. Fat Joe has yet to be sentenced, and the initial accusation will be taken into consideration – he could face up to two years in prison. In an interview on MTV's RapFix Live, broadcast on May 22, 2013, Fat Joe blamed his financial advisers and accountants for his troubles. "You gotta understand we hire guys who are supposed have Harvard degrees to take care of us," he explains. "…Then you always see an artist or a celebrity or somebody like that going down for it and these guys never go down for it." Although it may be easy for clients to blame their accountants when things go wrong, perhaps they should consider paying closer attention to their finances so they can flag up any issues before they become problematic.
6. Roy Wooten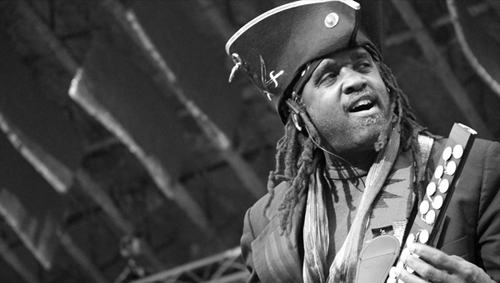 Roy Wooten, also known as "Future Man," "RoyEl," and "Futche" to his fans, is a five-time Grammy Award-winning musician. Wooten is most famous for his role as a percussionist with jazz-fusion quartet Béla Fleck and the Flecktones, but he is also a solo artist. The eccentric musician also invented the Drumitar and a keyboard-like instrument based on the periodic table known as the RoyEl.
In November 2001, Future Man's future began to look a little less bright when he was indicted on four counts of tax evasion. According to authorities, Wooten falsely claimed that he was exempt from paying income tax from 1995 to 1998. He eventually pleaded guilty to one count of tax evasion, while the other three charges were dropped. Fortunately for him, the sentence was relatively light. On August 8, 2005, Wooten was sentenced to two years' probation and ordered to pay roughly $131,000 in back taxes. He was also allowed to continue traveling and playing with his band.
5. Beanie Sigel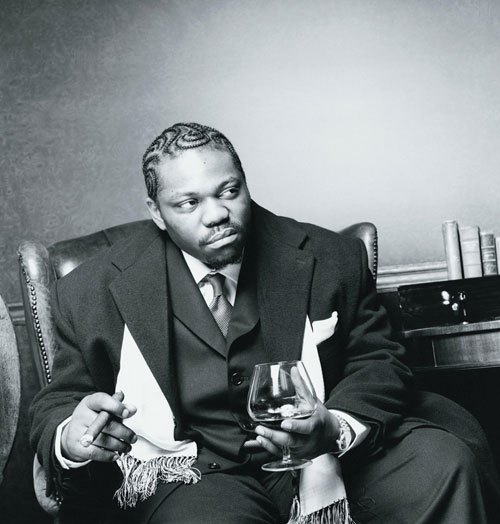 Dwight Grant, better known as Beanie Sigel, is a Philadelphia-born rapper who has worked with Roc-A-Fella Records, the Dame Dash Music Group, and G-Unit Records. He has sold over two million records across the globe and has even dabbled in acting.
Sigel has been caught on the wrong side of the law a number of times, and tax evasion has probably been the most devastating in terms of prison time and fines. Sigel was accused of not paying taxes from 1999 to 2005 (excluding one $10,000 payment in 2001) and was estimated to owe the IRS $728,536 in taxes based on the $2.2 million he made during that period. Sigel pleaded guilty, but due to the statute of limitations he only faced tax evasion charges between 2003 and 2005. He went to prison in late August 2012 and is currently serving 24 months of jail time at Philadelphia's Federal Detention Center. In 2013, Sigel was sentenced to a concurrent six to 23 months for possession of illegal prescription drugs.
4. Ronald Isley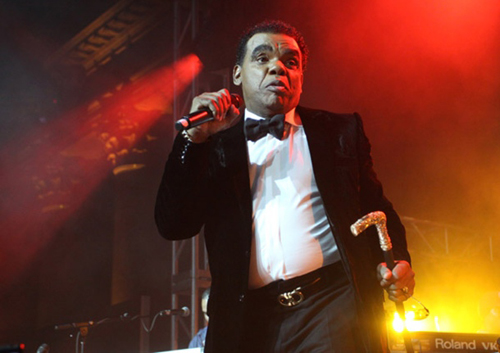 In 2005, Ronald "Mr. Biggs" Isley, founder and lead singer of The Isley Brothers, was convicted on five counts of tax evasion and one count of willfully failing to file his taxes. At a 2006 hearing, Isley's lawyer Anthony Alexander argued that his client should be treated with leniency due to his pre-existing health issues. On top of his three years and one month sentence (the maximum sentence could have been as long as 26 years), Isley was instructed to pay $3.1 million to the IRS.
According to Alexander, several "unfortunate circumstances" had left Isley powerless to pay his taxes. Apparently, two of his accountants had died, which made it very difficult for him to find the records he needed to pay the taxes. The judge was unsympathetic, saying, "The term serial tax avoider has been used. I think that's appropriate." Isley served his time at the Federal Correctional Institution in Indiana, before being moved to a halfway house later in his sentence. He was released in April 2010. Interestingly, Isley is listed as one of the worst taxpayers in the state of California.
3. Phil Driscoll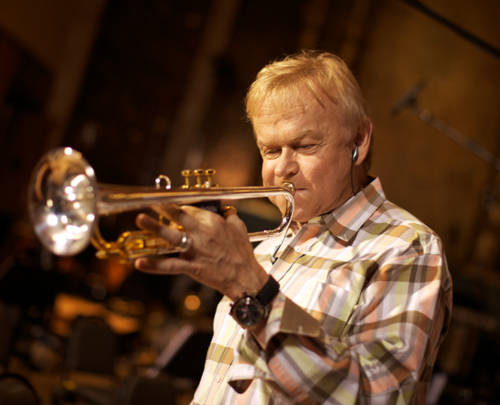 Grammy Award-winning musician Phil Driscoll, most well known for his trumpet playing, has been recording music since the early '70s. His music spans a wide range of genres, including classic rock, gospel, jazz and pop. In 2006, things took a turn for the worse when he was accused of conspiring with his wife Lynne and her bookkeeper mother to avoid paying $128,627 in taxes from 1996 to 1999.
On June 8, 2006, the star was found guilty on two counts of evading tax and one count of conspiracy. Driscoll was punished with a year's sentence in federal prison, starting March 14, 2007. After his sentencing, Driscoll, whose unpaid tax quantity was reduced to between $30,000 and $80,000, claimed that he didn't mean to steal money from the US government. Lynne was acquitted of conspiracy charges and the tax evasion charges against her resulted in a hung jury. Lynne's mother died before the trial.
2. Ja Rule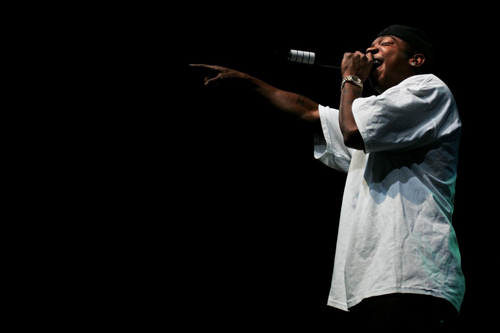 Jeffrey Atkins, aka Ja Rule, is a Grammy nominated rapper and singer from Queens, New York. As well as his rap career, Ja Rule has acted in numerous movies, including 2001's The Fast and the Furious. Unfortunately, he is not a stranger to legal troubles and has spent time behind bars for "attempted possession of a weapon," for which he was sentenced to two years in prison in 2010. In July 2011, he was handed a concurrent 28-month sentence for not paying taxes on money earned between 2004 and 2006 (earnings which amounted to approximately $3 million). Besides being deprived of his liberty, he was also required to pay $1.1 million in back taxes – and that's excluding IRS penalties). Apparently, Ja Rule claimed that he didn't mean to do anything wrong – he was simply young, naïve, and earning a lot of money.
On May 7, 2013, the rapper completed his sentence early, and hopefully he's learnt that it's better to pay your dues up front. Perhaps he should have listened to his accountant, who had previously warned him that not paying taxes is a punishable offence.
1. Lauryn Hill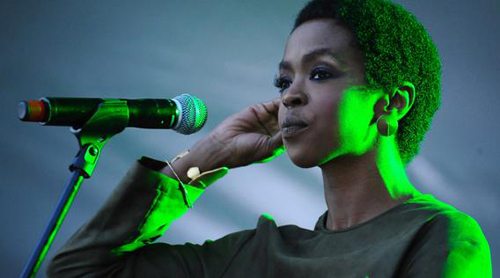 Perhaps most famous for her work with band the Fugees, Grammy Award-winning Lauryn Hill is a successful singer, rapper, songwriter, record producer and actress. Although her musical output has been sporadic over the past decade, she made a return to regular live performance in 2010. However, only two years later, she was charged with three counts of failing to pay taxes on $1.8 million earned between 2005 and 2007.
Hill pleaded guilty and on May 6, 2013 she was sentenced to three months of prison time, followed by three months of house arrest and a further period of supervised release. Her sentence also considered additional unpaid taxes from 2008 to 2009, plus taxes owed to the state of New Jersey. "I was put into a system I didn't know the nature of," Hill says. "I'm a child of former slaves. I got into an economic paradigm and had that imposed on me." Regardless of people's personal beliefs, everybody has to pay taxes, and accountants can help ensure that clients do not make any slip-ups.