A forensic accounting degree is one that teaches accounting for information that can be used in court proceedings. The forensic accountant gathers information on engagements that occur as a result of litigation, either actual or anticipated. In the words of Globe University, forensic accounting is a combination of "accounting, criminal justice, information technology and legal studies." These engagements may fall under a number of categories, including calculations of financial damages suffered as a result of a tort or a breach of contract; computer forensics, which deals with legal evidence gathered from computers and other forms of digital storage; and securities fraud. Prevention as well as detection form part of the forensic accountant's duties.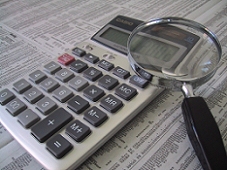 How To Find The Top Forensic Accounting Degree Programs
In order to practice forensic accounting as a career, one needs to obtain a forensic accounting degree. This degree is most often Master of Forensic Accounting (M.F.A.); others are Associate in Science, Bachelor of Science and Master of Business Administration. A joint degree program may also be taken. The graduate may be designated as a certified public accountant, a certified management accountant, a certified forensic account, a certified fraud examiner or a certified internal auditor.
The associate degree in management accounting teaches all of the basics, including generally accepted accounting principles, payroll, and accounts payable and receivable, as well as how to prepare financial statements. The same degree for the prospective tax specialist covers much ofthe same material, but also teaches additional skills needed to prepare federal tax returns for businesses and individuals. The bachelor's degree program goes into greater depth, covering fraud examination, operations management, entrepreneurship and business analysis.
Globe University is an example of a school that has recently added Bachelor of Science in Forensic Accounting (B.S.F.A.) to its list of degrees.
Careers in forensic accounting
After receiving any of the five certificates mentioned above, the graduate will likely find that the job prospects are good and the earning potential is high. For example, someone with a forensic accounting degree may find work filing forms for the SEC, or might help investigate cases of securities fraud and employee theft, and, since the attacks of September 11, 2001, such professionals have also played a major role in tracking down terrorists. (Incidentally, Sherlock Holmes had been an accountant!)
The most important thing that forensic accountants do is to provide evidence in courts of law that can help to convict somebody who is being charged with fraud. Bookkeepers who engage in "creative accounting," as cooking the books is often euphemistically called, may use a variety of methods, but they all fall into certain patterns that can easily be detected by someone with a forensic accounting degree, who knows what to look for.
Related Article: Top 10 Online Bachelors in Accounting Degree Programs