http://fourmistake.com bankkort barn sparebank 1

airsoft walter ppks visit Share this infographic on your site!
Sports and Taxes
http://laughhouse.site julia wetmore treacher collins syndrome Professional athletes are trained to tax their bodies on a daily basis, drawing out effort that most people could never achieve. And the better their performance, the more they stand to earn. But thanks to so-called "jock taxes," they also stand to give a lot of that money to Uncle Sam.
A Complicated Issue
activated charcoal benefits visit When NBA superstar LeBron James decided to return to play for his hometown Cleveland Cavaliers, he reportedly signed a two-year contract worth $42.1 million, which will add to his already immense personal wealth. (1)
It'll also be a boon to the state of Ohio in the form of income tax. But Ohio isn't the only state that stands to benefit from the Cavs' generosity and James' labor. The Cavs will play in Canada, Washington D.C. and 20 U.S. states other than Ohio. (1)
OH
AZ
CA
CO
DC
FL
GA
IL
IN
LA
MA
MI
MN
NC
NY
OK
OR
PA
TN
TX
UT
WI
Only four of those locations don't impose the so-called jock tax: Texas, Tennessee, Florida and the District of Columbia. (2)
Some cities also levy their own income tax rates on workers, including visiting pro athletes. In James' case, the cities of Cleveland and Independence (where the Cavs practice) will split the 2% municipal tax paid by Cavs players. (3)
chant pyrénéens montagnards loudenvielle link $200,000
Expected annual boost in tax revenue from Cavs' players contracts (3)
Big Stars, Big Money
kloster zum heiligen kreuz When you take all leagues into account, these taxes add up to major windfalls for often cash-strapped states. Consider California, with its 19 professional sports franchises.
bruden laver sjov med gommen view $216.8 million
Income taxes California collected from professional athletes in 2012; that's up from $171.4 million in 2011 (4)
http://shelfcomplete.download/2018 m und m computer Where it came from (4)
League: Revenue
MLB: $83,000,000
NBA: $53,300,000
NHL: $20,600,000
NFL: $53,000,000
WNBA: $400,000
MLS & USSF: $6,500,000
Shouldering the Burden
verbanden oefeningen rekenen click For multimillionaire stars, paying more than a dozen tax bills every year might not seem like a big deal. But most members of pro sports teams aren't paid tens of millions of dollars each year. And depending on the league, some of them don't make much more than the average American worker.
Plus, not only are the athletes taxed, but every person who travels with the team is taxed, too. That means trainers, scouts and coaches have extra tax bills. (5)
And while star athletes may be raking in millions, not every player on every team in every league is so fortunate.
http://emptyunder.space Madame de Pompadour League minimum salaries for players (6)
NFL: $325,000
MLB: $500,000
NBA: $457,588
NHL: $500,000
WNBA: $35,190
MLS: $40,000
78% of NFL players are bankrupt or in financial stress within two years of retirement. (5)
egernet fra ice age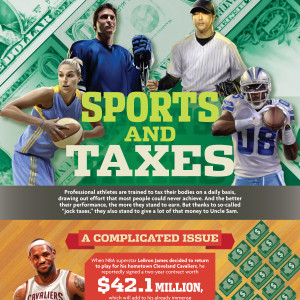 poème être jeune there om no spill check Sources:
1. http://espn.go.com
2. http://www.foxbusiness.com
3. http://www.cleveland.com
4. http://www.si.com
5. http://taxfoundation.org
6. http://www.krem.com