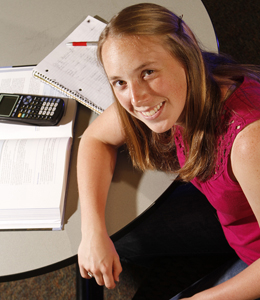 Accounting schools prepare students to become accounting professionals in a wide range of finance-related fields by educating them through a rigorous curriculum. Students will gain the necessary education to become a public accountant, management accountant, internal auditor or a government auditor. Accounting school students can earn an undergraduate or graduate degree. An accounting degree is ideal for anyone seeking long-term job security because every business, big or small, needs someone to handle taxes and organize finances. Additionally, If someone enjoys working with numbers, have good analytical skills, or desires to be in an ever-changing and growing atmosphere, then an accounting degree may be right for them.
Details of 5 of the Best Accounting Schools
1. The University of Texas at Austin McCombs School of Business is a top U.S. business and research institution that provides an atmosphere of creativity, innovation and ethics. McCombs School of Business allow students to earn a bachelor's, master's or doctorate degree in accounting. There is also a top ranking Master in Professional Accounting (MPA) program and a full-time MBA program with a concentration in accounting.
The top-ranking degree programs offer an effective, challenging curriculum. McCombs School of Business' thorough curriculum is credited to its innovative teaching faculty, top-notch researchers and experienced executives. The US News & World Report has ranked the undergraduate program in accounting at the University of Texas at Austin McCombs School of Business as number one for seven consecutive years. The undergraduate courses include fundamentals of financial accounting, fundamentals of managerial accounting and fundamentals of taxation.
Admission requirements differ for each program. Undergraduate students should contact the McCombs School's Undergraduate Programs Office. However, students seeking to enroll in the MPA program should complete the Graduate Management Admission Test (GMAT) before submitting an application. The doctorate in accounting program only accepts admissions based on a holistic review by the Ph.D. Admissions Committee.
Tuition and fees for in-state students starts at $9,792. However, out-of-state students will pay $33,060 in tuition and fees. Financial aid is available through federal loan programs, female scholarships and merit-based scholarships.
2. The University of Illinois at Urbana-Champaign College of Business provide students with a high-caliber education and the necessary skills to help them become competitors in a competitive business world. Its award-winning teaching faculty is responsible for the College of Business having the highest on-campus graduation and retention rates.
The College of Business offers several accounting degree programs, such as a bachelor of science in accountancy, bachelor/master in accountancy, master of accounting science, masters of science with specialization in taxation (Chicago program) master of science in accountancy, doctorate, certificate in accountancy and a CPA preparation course. Some of the courses include accounting and accountancy I and II, principles of taxation and advanced income tax problems.
Unlike other business schools, the College of Business' bachelor/master in accountancy is a double-process, advanced program that prepares students for public and nonpublic accounting positions. Additionally, the course prepares students to become candidates for the CPA exam in Illinois that requires 150 hours.
Admission into the college undergoes a holistic review. Upon acceptance, students are allowed to take two years to decide on a major. Admission for advanced accounting degree programs require that students complete a GMAT and complete and submit an application.
In-state tuition and fees starts at $14,428, and out-of-state tuition and fees costs $28,570. Students can apply for diversity scholarships and undergraduate and graduate scholarships.
3. Brigham Young University is a private school founded and operated by the Church of Jesus Christ of Latter Day Saints in Provo, Utah. It is the largest religious school in North America. Its business extension, Marriott School, shares the same ethics. Students are expected to follow an honor code based on LDS principles, which means maintaining dress and grooming standards, while refraining from pre-marital sex, drugs, alcohol and cheating.
The Marriott School also has the same high educational standards. It prepares students for a career in accounting by offering degree programs, such as a BS in accounting program and a master of accounting (MAcc) program. Also, students enrolled in a full-time MBA program can major in accounting. Some of the courses include financial statement auditing, corporate financial reporting, business law, advanced financial statement auditing, advanced managerial accounting and advanced professional financial accounting.
Students of Marriott School have combined their accounting knowledge to form teams for tax competitions, such as the National Deloitte Tax Competition, PWC's National Tax Competition and the National Deloitte Audit Competition. For seven consecutive years, they have finished in either first or second place or became national finalists, showing why the Marriott School's accounting curriculum is ranked among the best.
Generally, the accounting program is intended for students in their junior year. All students must complete the following classes: ACC 200, ACC 310, BUS M 201, BUS M 241 and I SYS 201. Then, submit an application.
Tuition and fees starts at $4,710. Financial aid is available through privately-funded and program-specific scholarships.
4. The University of Pennsylvania, also known as "Penn" or "UPenn," was founded by Benjamin Franklin in 1740. It is a private, Ivy League university located in Philadelphia. UPenn is the first institute of higher education to offer undergraduate and graduate studies. In 1881, an extension of UPenn was established named "The Wharton," which was the first collegiate business school in the world.
Today, The Wharton is a top-ranking business school for anyone seeking cutting edge, quality accounting degree programs. There is a four-year undergraduate program that features required courses, including mathematics, economics, finance, statistics, accounting 101 and accounting 102. These courses prepare students for the other accounting courses the program offers. Additionally, students can earn a doctorate in accounting.
With more than 225 faculty members, the Wharton has the largest and most published faculty members than any other school.
Students seeking admission into the undergraduate program should apply through the University of Pennsylvania's Office of Undergraduate Admissions using the online application. However, all students applying for admission must take the GRE/GMAT and complete an application.
Tuition and fees start at $43,738. Financial aid is given based on financial need. There are no merit-based or athletic scholarships.
5. The University of Southern California (USC) Marshall School of Business was founded in 1920, making them the oldest accredited business school located in Southern California. The school believes in developing lifetime collaborations and networking opportunities among its more than 70,000 global alumni members. Students studying any business-related field, including accounting, understands that they will not be alone on their educational journey.
USC Marshall School of Business offers the Leventhal School of Accountancy to students interested in pursuing an accountancy career. Leventhal's accounting degree programs allow students exploration time to decide which area of accounting they want to pursue by introducing them to diverse accounting principles at beginning and intermediate levels. After this, students can select from three specialized tracks — accounting, accounting information systems or graduate accounting.
Students can earn an undergraduate accounting degree, or enroll in the full-time, year-long Leventhal Masters Program and earn a MAcc, master of business taxation (MBT) and MBT – working professionals.
The admission requirements for Leventhal School of Accounting require that students should complete the following courses: writ 140, math 118 or higher and econ 251. Additionally, they must receive a 3.0 GPA in core concepts of accounting information I and core concepts of accounting Information II. After completing these requirements, students can major in accounting.
Tuition and fees for the accounting programs starts at $44,483, and the tuition and fees for the Leventhal Master Program will cost $48,872. Students with a financial need can apply for scholarships.
Obtaining an accounting degree requires extensive study time and patience. However, the final results provides you with a lifelong career. The top schools offering degrees in accounting maintains a current curriculum, and its teaching faculty can offer students first-hand knowledge and experience of accounting. Graduates are prepared to seek employment in various areas of accounting and finance. Accounting schools open many doors of opportunity in the business world.
Related Resource: Top 10 Online Accounting Degree Programs