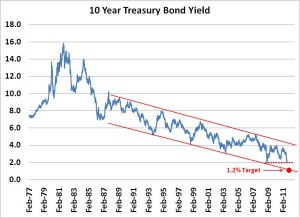 If you have an affinity for number-crunching and have considered earning a degree in finance or accounting, you might be interested in what a treasury analyst does. Positions in this field require at least a bachelor's degree in finance, accounting or a related field as well as a few years of industry experience. Treasury analysts provide financial modeling and forecasts for a companies and organizations in private and public sectors. They also work with budgets and asset management. Here are some more details:
Responsibilities of a Treasury Analyst
A treasury analyst reviews and makes recommendations concerning the use of an organization or corporations financial resources. They handle
Cash flow
Assets and liabilities
Credits
Investment income
Additionally, a financial analyst is often involved in developing projections for the future. As a treasury analyst, you may be asked to present a financial report at a stockholders meeting and give accurate projections concerning the company's future financial health. You might also be charged with developing investment strategies to help keep the company financially sound.
Working as a Treasury Analyst
The work of a treasury analyst involves a lot of independent calculation and research. Many analysts work as part of a team. A treasury analyst must also have the ability to give clear, accurate and engaging presentations at meetings, many of which will include upper-level management. To excel in this type of position, you must have good accounting skills and a great attention to detail, but you must also be able to present your findings and predictions in a confident, interesting manner.
Treasury Analysts and Upward Mobility
Although a position as a treasury analyst probably won't be an entry-level position, these positions are becoming increasingly popular among junior-level financiers and accountants, according to Robert Walters. They provide the opportunity to work independently on projects and financial analysis while also giving junior-level professionals the opportunity to interact with senior-level professionals. Additionally, a position as a treasury analyst allows an individual to become intimately familiar with business operations, expenditures, budgeting and other important details of a corporation.
If you wish to climb quickly up the corporate ladder, landing a position as a treasury analyst is likely to improve your chances of moving into senior management. Before gaining employment as an analyst, it might help for you to work in investments, banking or project management. In addition to a degree in finance or a related field, this real-world experience will help you land the job. In order to advance from a junior-level analyst into more senior positions, you need to have a charismatic appeal as well as reliable and convincing financial reports that will be noticed by your superiors.
Related Resource: Asset Manager
The Bureau of Labor Statistics indicates that job growth for treasury analysts is on pace with average job growth nationwide. This means that the opportunities are definitely available for those interested in financial analysis. Now that you know what a treasury analyst does, are you interested in pursuing this career path?