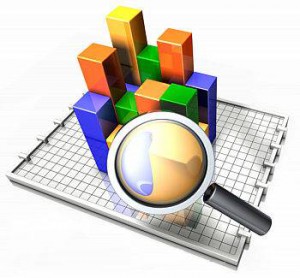 Individuals who find the sectors of accounting and financing interesting may have considered pursuing a career as an asset manager. By reading the brief outline of this vocation found below, you can determine whether this would be the right career path for you to pursue.
Asset Manager – A Brief Overview
Although broadly defined, the term "asset manager" is generally used to reference individuals who oversee the performance of a client's financial assets. This work will oftentimes include management of the client's bond issues, stock holdings, real estate, and other types of assets she or he may possess. To function effectively, the asset manager will attempt to locate a balance between earning returns and incurring risks of the client's investments. In completing this task, the asset manager will increase the client's portfolio value. Ultimately, the asset manager's objective is to optimize the client's return on each asset within the portfolio while simultaneously keeping the risk level associated with the process of investment within his or her expressed limits.
Real Estate
In addition to managing a client's stocks and bonds, the asset manager will often be responsible for overseeing the client's real estate holdings. This process can incorporate ensuring that the client's properties maintain a high level of profitability and/or advising the client regarding when selling real estate assets and converting them to other types of investments would be ideal. Oftentimes, the asset manager will offer counsel regarding when the client should make substantive improvements to his or her properties. This type of advisement helps to position the client in a manner that will enable him or her to earn maximum benefits.
Buying and Selling
In some cases, the asset manager may be responsible for buying and selling the client's assets. This can be the case in the event that the client and asset manager have established a business relationship over the course of time, enabling the client to trust that the manager has the integrity and experience necessary to make the right decisions. Although the client might give the asset manager the ability to buy and sell, she or he can always override any suggestions made.
Skills
Individuals who want to function as successful asset managers should be detail-oriented. This skill is important because the job involves carefully analyzing the client's assets. Additionally, the asset manager should know how investment markets function and also be capable of recognizing forthcoming trends that might affect the client's investment portfolio value. Finally, the asset manager should be cognizant of the rules and regulations that are currently in operation with respect to trading and investing options. Having this knowledge will enable the asset manager to know that the client is in compliance with these laws and standards while completing any kind of transaction involving his or her assets.
Types of Asset Management
There are a wide variety of asset management forms, and asset managers can specialize in specific sectors if they choose. Some types of asset management include:
Enterprise Asset Management
This term refers to the enabling information systems and business processes which support the effective management of a client's physical and non-physical assets. These assets can also be referred to as tangible and intangible.
Physical Asset Management
Physical asset management involves managing the complete life cycle, such as creation, construction, operating, repairing, and replacing of assets like water and waste treatment facilities, production and service plants, transport systems, distribution networks, and buildings.
Salary
According to Indeed, an asset manager will generally bring in about $76,000 annually.
Related Resource: External Auditor
Conclusion
If you have given any consideration to the pursuit of a career as an asset manager, you should note that the field is dynamic and subject to continual evolution as economic and global trends shift and change. Now that you have a basic understanding of what an asset manager does, you can decide whether this would be the appropriate vocational path for you to pursue.