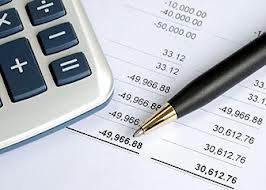 If you want to work in management or at an executive level as an accounting professional, it is time to discover why you should consider becoming an accounting MBA. A Master of Business Administration degree is a business degree that is internationally recognized and that shows you have the knowledge that you need to work in management roles. By teaching students broad components of business that covers real-world scenarios, business schools can help you develop your critical thinking and problem-solving skills so that you can attain your business goals.
While there are general MBA degrees that cover a wide range of different subject areas in business, students do have the option to specialize their degree if they choose to. A specialized degree covers broad subject areas and then has concentration courses that you must complete to develop a mastery in a specific field. If you have dreamed of working in accounting and you want to prepare to be a leader in the field, earning an MBA with a concentration in accounting may be the ideal degree choice. Read on, and find out what you will learn and what you can do with your degree.
What Will You Learn When you Specialize in Accounting?
Every institution has its own unique program requirements and the courses that you are required to take depend on your enrollment status and the school that you attend. If you choose to concentrate your degree in the field of accounting, you can learn about this specific business function by taking a long list of required courses, according to Forbes. The number of courses that you must take will generally depend on the type of undergraduate degree that you possess. If you have an accounting degree, you may be able to earn your MBA much faster than you would if you had a degree in an unrelated field. Here are some of the courses you will be enrolled in to meet curriculum requirements:
Advanced Accounting
Corporate Financial Reporting
Accounting Information Systems
Taxation
Financial Accounting Theory
Competitive Strategy
Auditing
Professional Responsibility and Ethics
Organization Behavior
Marketing Concepts
Commercial Law
Financial Analysis for Managers
Supply Chain Management
What Can You Do With Your MBA in Accounting?
It can take two years of full-time study to earn your MBA when you have an undergraduate degree. You may be able to accelerate your path when you have a degree in a related field and have completed some of the requirements. Once you have your degree, you will be ready to pursue management roles related to accounting and finance. You might become an accounting manager, a finance director or an executive later down the line. According to Young Money, If you want to learn hard accounting skills rather than learning about a focus on business, a Master of Accounting is the technical degree that you should earn.
Related Resource: Become an Auditor
Deciding whether to earn your Master of Accounting or your MBA can be a difficult choice if you do not consider your background. MBA programs are more suited to experienced professionals who have been working in business and have built relationships. Master of Accounting programs are designed for professionals who want to become CPAs or who want to study fresh out of their undergraduate program. You should take the time to assess your options and then decide if the Accounting MBA will take you where you want to go.