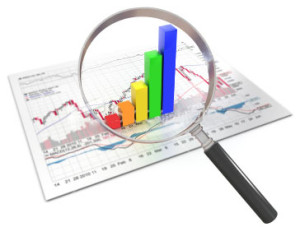 Are you interested in learning about the roles an accounting assistant plays in an organization or an accounting firm? If you are in the process of earning your degree in accounting, or you are simply comparing degree options to make the best choice, you may be interested in learning more about the title of accounting assistant. As an entry-level professional, an assistant to an accountant does not have to spend several years attending school just to make their way into the field. In fact, many people who want to work in accountancy or finance will choose to take this path to get their feet wet and gain experience. Read on, and learn more about the duties of an accounting assistant and what you can do to become one.
What Role Does an Accountant Assistant Play?
As an entry-level accounting assistant, you may work with a single accountant or a department of accountants to perform specific tasks and to provide support. Some of the duties that you will perform on a daily basis include: routine bookkeeping, maintaining the files, assisting customers, answering phones, copying documents, helping process accounts receivable and payable payments and checks, reconciling payroll hours and even maintaining the general ledger. The duties that you actually perform will depend on the size of the company, the number of accountants working in the firm and how much experience you have. Newer assistants may have to prove their ability to run financial reports or maintain records before they are handed the responsibility. Assistants who have experience will be given more responsibility.
Demand and Salary in the Field
The need for accountants has been on the rise for years as policies and procedures have changed the way that companies file their taxes. Where the demand for accountants rises, the demand for accounting assistants will rise. Assistants, which are sometimes referred to as clerks, will benefit from growth in the field that is projected to measure 14 percent by the year 2020. In addition to job outlook that is higher than average, the median salary is decent, which is reported to be $35,170 per year. In fact, the highest earning professionals in the tenth percentile earn over $54,000 per year. Considering that you only need entry-level skills to qualify for this position, this is good news.
How to Become an Accountant's Assistant
To become an accounting assistant, you will need a minimum of an associate's degree. Most employers prefer that you major in accounting or business, and that you can demonstrate your math skills and computer skills before being hired. If you would like to secure a position with a top firm, it is also in your interest to get certified. Certifications for accounting clerks are administered by the National Bookkeepers Association. If you take the time to earn your certification, you can gain leverage in the field.
Related Resource: Account Payable Clerk
Now that you know what an accountant assistant is and what you would do if you chose to pursue this title, the next step is mapping out the route that you will take. You should start by enrolling in an associate's degree program that is reputable in the field. Once you do this, get experience or test to earn your certification and you can become a highly sought after accounting assistant.