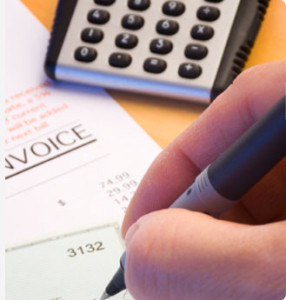 An Account Payable Clerk is considered to be both a financial and an administrative professional who helps ensure that financial records are as accurate as possible. If you have always dreamed of starting a career in finance and you prefer not to spend years and years studying in college, this could be the right position for you. It is important to learn what your purpose is as an Accounts Payable Clerk, what the responsibilities are, and what level of experience you will need to land a job. Read this guide to the title Account Payment Clerk, and get the answers to your questions and more.
What is Your Primary Purpose as an Accounts Payable Professional?
Accounts Payable Clerks provide financial, clerical and administrative services by processing payments and monitoring a corporation's payroll system. By providing this wide range of services, the employee will ensure that vendors and suppliers are paid on-time and that the corporation can maintain their reputation by paying their own bills on time. It is also common for Accounts Payable Clerks to monitor the expenditures and to process payroll for employees in a timely manner.
What Are the Common Duties Performed by an Accounts Payable Clerk?
The day to day job duties that you will perform if you hold the title of Accounts Payable Clerk may vary based on where you work. While this is true, most professionals with this title have similar responsibilities and perform similar activities. In addition to processing transactions, you may also do the following:
Receive and verify all invoices
Check financial policies to ensure that all transactions comply
Data entry
Print backup reports for executives
Manage the weekly checks and balances
Print checks and prepare them to be sent
Update the general ledger and maintain it
Maintain payroll files for employees
Calculate the salaries and benefits of each employee and keep information confidential
Verify payroll amounts and the coding of employees
Distribute checks
Maintain ledger of source deductions and payroll taxes
Maintain the filing system in the finance department
How to Become an Accounts Payable Professional
If you think that this career title is right for you, it is time to bulk up your resume so that you will be considered for open positions. As the professional who keeps and maintains the records on paying the bills for the company, you hold a lot of responsibility. Fortunately, you do not have to spend years and years in school to provide these services as a professional. Most employers require that you have a minimum of an associate's degree in Accounting, Business or a related field. After getting two years of professional experience, you can go a step further and pass a certification exam for more leverage.
Related Resource: Accounting Manager
Demand for accounts payable clerk is stable. If you would like to find a good position with a secure company, having your associate's degree will give you the leverage that you need to start your career. According to eHow, the average salary for specialists in the field is $57,370 throughout the nation, which is rather high for a position that requires a two-year degree. You may even be able to earn a higher average by choosing an industry where salaries are higher. Now that you know the Account Payable Clerk roles and responsibilities, you should make a choice if this is the right career path for you.