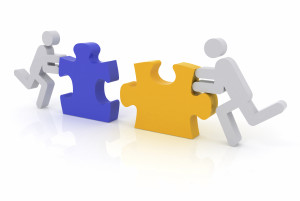 If you are asking the question, "What is a Compliance Executive?", you are not alone. Many individuals who would like to work in upper-level management and executive positions are wondering the same exact thing. For students who are attending business school to earn an advanced degree, learning about possible titles that can be pursued is an important step in setting future career goals. As an executive in charge of staying up-to-date with rules and regulations set in place by governments and regulating agencies, a compliance officer plays a very important role in business operations. Here are some of the duties of compliance executives so that you can decide if this is the right career for you:
What Is the Primary Purpose of a Compliance Officer?
The compliance executive is an independent officer who works for a single organization and evaluates the compliance issues within the organization. They will monitor compliance, report issues with ethics, and provide all management teams and seniors in the organization with guidance to ensure the objectives of the organization are met and that the organization meets a Standard of Conduct. The Compliance Officer will act as both a channel of communication in regards to compliance issues and the final line of communication when employees have contacted all other channels for resolutions.
What Are Some of the Roles of a Chief Compliance Officer?
A day in the life of a compliance officer can be extremely hectic. As an executive leader who deploys and oversees a company's compliance program, responsibilities can vary daily. If you choose to pursue this career, you may be responsible for developing and maintaining policies and procedures that are related to compliance to ensure that employees maintain a standard of conduct.
You will also conduct periodic reviews while collaborating with other departments to resolve any issues that may be uncovered during the reviews. If you find violations of federal or local regulations, you will assign an investigation team and oversee the system that handles all violations. It is also very common for compliance officers to work directly with human resource departments to develop and run a training program that teaches all employees how to comply and how to stay up on policies and procedures.
Related Resource: Investment Accountant
How Can You Become a Compliance Officer?
If you would like to become a compliance executive, you will need to have a formal degree. While most companies have a bachelor's degree requirement, most larger corporations prefer to hire candidates with a master's degree. In addition to a degree, compliance executives will need to have professional experience in the sector or industry. Generally, you will need 10 years of experience in roles like finance, quality assurance and human resources to be considered for a position.
According to Inside Counsel, compliance officers have become what is referred to as the new "power brokers." With so many companies struggling financially in a tough economy, the demand for people with a compliance expertise is very high. In fact, compliance is a profession that is so hot that employment demand for professionals in the field is outweighing the supply of officers that exist. If you want to enter an industry where the need for experts is high, this is a good direction to go. Now that you have answers to the question, "What is a Compliance Executive?",you can make the decision for yourself.