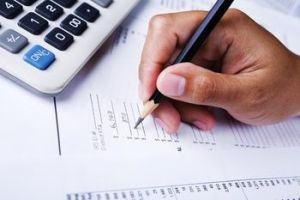 Many people do not know what a comptroller does. If you are interested in pursuing a career in finance, it is important to learn what this public official does before you decide if this is the direction you would like to go as you gain professional experience. A comptroller is an executive who works for non-profit organizations or government agencies. As the official who is in charge of overseeing the economic health and well-being of a city, state, or non-profit agency, you can understand why you must work very hard to build your reputation before you are labeled the steward of the state's or city's finances. If you want to know just what roles and responsibilities that you will take on, read this guide to the roles of the comptroller.
Managing Budgets and Investing Funds
Simply put, the comptroller is a lot like the city or the state's head accountant. As the leader of the Comptroller's Office, you will be in charge of certifying budgets, watching revenues, and ensuring that taxes are collected in a fair manner. You will also be in charge of allocating the money that is collected in the form of taxes to pay for contracts, new projects and also to invest. Each and every decision that you make as a comptroller can affect the financial and economic health of the district or region you work in. A poor decision could lead to poor fiscal health and an uninformed decision could cause serious financial issues later down the line. This is why many comptrollers are elected into their position to ensure a majority agree with the professional who is selected.
Collecting Various Types of Taxes
The principal duty of the comptroller's office is to collect taxes from several different sources. While the major revenue sources in any city or state are individuals and businesses, there are other sources that also contribute to the area's revenue. The comptroller will collect taxes through income taxes, sales and use taxes, motor fuel sales, estates, alcohol, tobacco, admissions and amusement. The money collected will be used to test fuel and to ensure that people in the area who are consuming the goods are safe and healthy.
Auditing Taxpayers for Compliance
It is very important that taxpayers are in compliance with current state and local tax codes. Comptrollers will audit taxpayers when necessary and also will play a role in collecting taxes from individuals and businesses who are delinquent in making their payments. This is necessary to ensure that all revenue that has been earned is collected so that it can be used as allocated. Unclaimed payments can affect proejcts and vital programs that are funded by tax money.
Related Resource: Accounting Assistant
You will hold a large load of responsibilities if you decide that you would like to become a comptroller. As a chief auditor and an overseer of finances, you will need a great deal of experience in auditing and finance to be granted such a prestigious role. The process of becoming a public comptroller is very similar to the process of becoming a more familiar corporate controller, according to Accounting Web. Get your degree in accounting, finance or a more specific subject like forensic auditing first, and then you will need experience. By knowing what a comptroller does and what you need to do to pursue this title, you can get started.