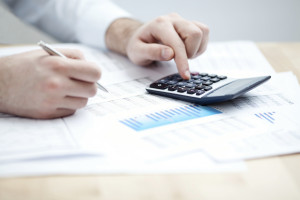 Are the certifications needed to become an accountant? This is a common question that prospective accounting students ask, and the answer is depends on what type of accounting you want to do when you become a professional. There are several different types of accounting certifications that you can earn to show employers and clients that you possess the skills that you need to perform your duties up to standard. If you are not familiar with the different types of certifications that you can work towards to get credentialed, read on and distinguish between the most popular options.
The CPA Certification
The Certified Public Accountant certification is the most common credential pursued in the field today, according to the American Institute of CPAs. In a discipline like accounting, where there is so much competition for jobs, showing that you have a high level of competence and that you are committed to the field can propel you for positions with top public accounting firms and corporations. With a CPA credential, you can show that you are a seasoned accountant and multi-talented professional who can do a wide variety of job functions that may include auditing, financial reporting, tax advisory and more. The designation is perfect for people who have experience in the field and who want to develop their career, garner new opportunities, and increase their salary potential.
The CMA Certification
While the CPA credential is very popular, there are other types of certifications that may be more appropriate for you. The CMA, which stands for Certified Management Accountant designation, is for people who want to show that they have mastered the art of making strategic business finance decisions. Instead of just being focused on accounting coursework and skills, it also focuses on finance curriculum that includes strategic management.
If your goal is to work for private businesses as a strategic planner or as a finance executive, earning your CMA credential could be a better plan for you. Before you can sit for the CMA exam, you will need a minimum of a bachelor's degree in accounting or finance. Some states also have professional experience requirements.
The CFA Certification
If you would like to work in accounting as a financial analyst, becoming a Certified Financial Analyst is another practical option. People who earn this certification move on to becoming investment bankers, portfolio managers, or other titles in investments. According to Investopedia, if you become a CFA, you can use your accounting degree to break into a finance career. Since finance professionals are high in demand, this is a popular route among students who want to make a transition that is profitable. In order to get certified, you must pass a three part exam that can be very challenging.
Related Resource: Become an Auditor
There are many different widely recognized certifications in the accounting field that can not only help you land a job, but also help you increase your marketability so that you can climb the ladder quickly. It is important that you take the time to scour through the options so that you work to earn the right credentials to skyrocket your career. Compare the CPA, CMA, and CFA credentials so that you know which one is tailored to meet your needs. Once you do this, you will be able to decide which certifications needed to become an accountant are best for you.