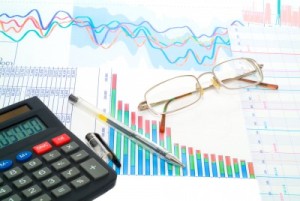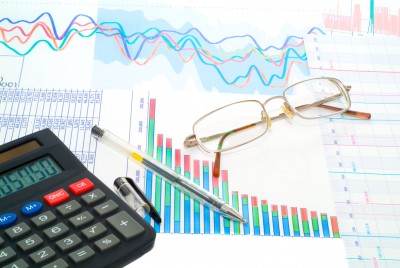 Accounting professionals who are properly trained, exceptionally skilled and legally licensed find a great deal of variety in the different types of accounting consultant jobs available to them. There are a few reasons why businesses choose to hire accounting consultants rather than full time accounting employees. For example, a small start up company may only need an accountant to help them organize the financial structure of their business and prepare their taxes annually. Other companies may hire accounting consultants who have expertise in specialty areas when they are conducting short term projects or implementing new initiatives. Accounting consultants can be hired through one of the large management consulting firms like Deloitte and PriceWaterhouseCoopers, but there are also accounting consultants who work for smaller companies or are self-employed. Here are some specific jobs that are held by accounting consultants.
Forensic Accounting Consultant
Forensic accountants are usually hired to support litigation teams when financial foul play is suspected and brought to the attention of the court system. These accountants work on cases that involve possible insurance fraud, embezzlement, money laundering and even asset valuation for family law investigations. The importance of these short term projects warrant the hire of a forensic accounting specialist who can efficiently analyze financial data and translate it into relevant information for lawyers or government agency representatives. A company may have accounting professionals on staff who have earned forensic accounting credentials in addition to the skills that they regularly implement in their daily work activities. However, independent forensic accounting specialists are still desirable for litigation support functions, because they often lend more credibility to the investigative process when they appear as expert witnesses in court.
Financial Advisor
A small company may hire an accounting consultant to analyze their financial health and give them customized financial advice. This type of financial advice is particularly beneficial when company leaders generate long range, strategic plans. These accounting consultants can also make helpful suggestions regarding the processing of financial data as it relates to the nation's generally accepted accounting principles. Companies that seek to enter international markets also use these accounting consultants to advise them about their accounting practices in relation to the international financial reporting standards.
Internal Auditor
Accounting consultants are in great demand for the internal audit function. Auditing requires specialized knowledge of the acceptable investigative methods and processes that are used to evaluate a company's financial controls and risk management mechanisms. The results of internal audits are used to improve company processes and are normally not published outside of the company. A business may hire an accounting consultant who specializes in internal audits before it submits to an external audit that can be ordered by a government agency or investor groups. External audit results are normally made public.
Accounting Information System Developers
Information technology has improved the efficiency and accuracy of the accounting career field. However, business professionals who have accounting knowledge and computer system development skills are needed to establish the accounting information systems (AIS) used by nearly all corporate accounting departments. Many times these AIS consultants are hired to modify existing systems to improve quality and performance, according to the Houston Chronicle.
Related Resource: Environmental Accountant
Conclusion
The accounting career path is not an easy one to attain, and accountants who are licensed or possess specialty certifications must participate in professional development activities to maintain their valuable credentials. However, those who gain and maintain their credentials and operate with integrity usually find that the different types of accounting consultant jobs are sufficiently abundant.