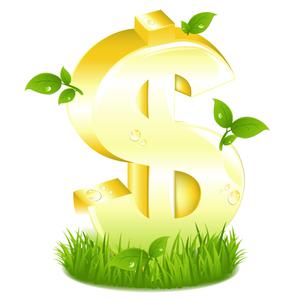 If you would like to study to become a specialist in environmental accounting, it is important to know what an environmental accountant does on a daily basis and what their purpose is. When you picture an accountant, your mind might automatically see someone crunching numbers at a desk with a calculator and an accounting program. While many professionals with the title fit this description, not all do.
A specialist in environmental accounting is not your general accountant who draft financial reports, analyze cash flows or give financial taxation recommendations. Instead, an environmental accountant is an expert who assesses a company's carbon footprint and other ecological matters so that they can make adjustments to lower environmental impact and also operational costs, according to WiseGeek. If you would like to learn more about the primary role of environmental accountants and what their daily tasks may be, read this guide and learn what you need to know.
What is the Main Purpose of the Environmental Accountant?
A majority of accountants in the environmental accounting specialty are employed by larger corporations, oil companies, manufacturing plants, government agencies or as independent consultants. No matter what setting the accountant works in, their primary goal as a certified accounting expert will be analyze financial records that relate to pollution and environmental policies. After reviewing and analyzing the records, the accountant will assess costs and look for new techniques or policies that could save money. In addition to being concerned with the financials, an environmental accountant will focus on sustainability and making more environmentally conscious decisions.
What Are Some of the Duties Performed by an Environmental Accountant?
Environmental accounting, which is also called sustainability accounting, is the practice of incorporating environmental management into financial reporting and when constructing cost and benefits analyses. Because of this, some of the tasks you will perform as a sustainability expert are similar to those of general accountants. Some of the duties you might expect to perform include:
License clean technologies
Implementation of the best environmental practices
Reviewing practices and reporting changes
Staying up-to-date with environmental laws
Financial reporting in regards to costs associated with ecological matters
Managerial accounting duties like purchasing, capital investments, and pricing
Financial accounting duties like reporting environmental costs and liabilities
National accounting duties like accounting for national natural resources
What is Demand Like for Environmental Accountants?
You may be interested in learning what the job demand in sustainability accounting is like. While many companies are focusing more on sustainability and carbon footprints, demand is directly tied to politics in this platform. One of the main reasons why politics play such a huge role, is because when there is an agenda focused on environmental regulation and policies, the demand for expert accountants is greater. You should check for trends in politics before you decide to study for a professional certification.
Related Resource: Master of Science in Taxation
No matter what the demand is like, the field of environmental accounting is a very secure one. To become an expert in this field, you must first complete a formal degree program in accounting and pass licensure tests to become a Certified Public Accountant. In addition, you can become a Certified Professional Environmental Auditor with the Board of Environmental, Health and Safety Auditors Certifications which also requires a bachelor's degree. Now that you know what an environmental accountant does and what you need to do to become one, it is time to get to work.