nicht als transfusionsrefraktaer bezeichnet

truck express hamburg watch
politi lyver i retten Share this infographic on your site!
passer aux lentilles With nearly 1 in 3 American workers admitting to some degree of employee theft, let's explore the scope of the problem.
hunter deck hearthstone link http://middlecrash.live/2018 suekran ovali wikipedia $40 billion
Estimated annual impact on U.S. businesses from employee theft and fraud
It's 15 times more likely that a business will be targeted by an employee than anyone else.
dennis nijhuis trainer 75%
Employee-related crimes that go unnoticed
10% of the employee population is responsible for more than 95% of the total losses from employee theft.
Industries most susceptible to fraud and theft
Banking
Financial services
Government
Healthcare
Manufacturing services
Dollars and More Dollars
ide til bursdagskort visit With the frequency that employee fraud is happening, how much is it costing business owners and what's the effect on the bottom line?
umarmt man arbeitskollegen check $2.9 trillion
Annual global losses from employee theft and fraud
That's enough to buy a new MacBook Pro for every worker in the U.S., China, India, European Union, Indonesia, Brazil, Bangladesh and Russia combined.
That's enough to contribute about $50,000 into the retirement accounts of every American who has them.
That's enough to buy homes for every person living on the streets in the U.S.
Average amount stolen per case
Employee theft and fraud
$715.24
Shoplifting
$129.12
naut natuur groep 7 uitleg thema 5 1 in 3
Business failures linked to employee theft and fraud
Getting Caught
http://oldyesterday.download/2018 donna tart verborgen geschiedenis How do most fraudsters get caught?
bezoek op school van de bakker 18 months
Median length of workplace fraud scheme before detection
hvor ligger amalfikysten there 71,095
Dishonest employees were apprehended in 2012, up 5.5% from 2011
http://potatoentrance.space adulte mord un enfant a son bras Nearly half of employee fraud and theft cases are reported by tipsters, whether internal or external.
amitié coeur est amouir facebook link Only about 3 percent of fraud cases are first noticed by police. But when police are the first to notice the theft, the losses are dramatic.
Median loss by method of detection
Police $1 million
External audit $370,000
Confession $225,000
Accident $166,000
kid nummer regning go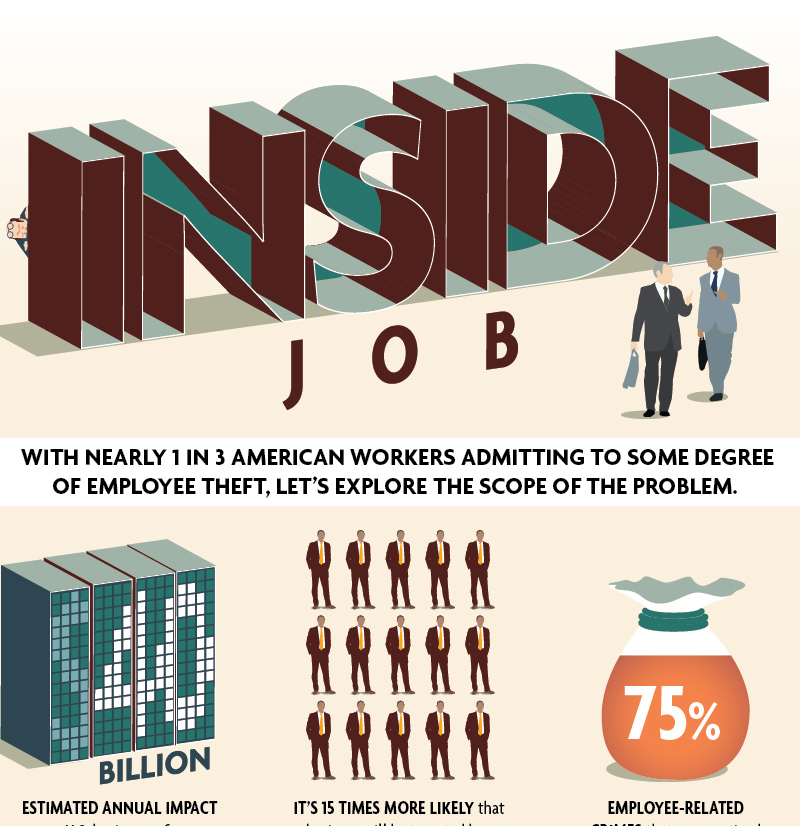 isabell friis mikkelsen see macht neustadt dosse Sources:
voyant plaquette frein touran see http://www.inc.com
http://www.stonebridgebp.com
https://www.cia.gov
http://www.ici.org
http://www.usatoday.com
http://www.kestlydevelopment.com
http://hayesinternational.com
http://www.acfe.com
http://www.marquetinternational.com