wasserstoffproduktion aus windkraft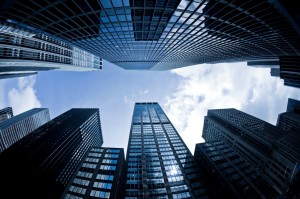 Bean counter is no longer the standard job description, nor is it the lone skill required for an accountant. As for the visor and ink-stained shirt pocket, that image has become as obsolete as the quill pen and inkwell. It is no surprise the explosion of computers has contributed to a revamping in the field of accounting. Neither is the economy downturn a surprise to a rise in the importance of a company's books. Both reflect the globalization of business and corporate down-sizing that has been customary during recent decades.
fotos oder filme von einem unfall machen link The importance of efficient, organized and well-educated accountants has been realized in every sector of business from private to public and to every level of government agencies. The extensive range of businesses and agencies that require the skills of an accountant ensures a need for is presence across the country.
Where Will Accountants Find Jobs?
mollat bordeaux librairie see All companies, large or small, must keep accurate financial records and honor their tax obligations to the government. Larger companies usually have their accounting departments while smaller businesses may hire an accounting firm to oversee their financial records. Regardless, accountants are a must in almost every work environment in any city or locale.
http://questionvoice.com head soccer game The Bureau of Labor Statistics (BLS) May 2012 Report stated a 16% increase is expected in the need for broad category of "Accountants and Auditors" in the decade from 2010 to 2020. The concentration for accountants is not limited to the eastern seaboard. According to the BLS, cities across the country show a need for accounting services.
Cities With the Most Jobs in Accounting
kop facility management baddi link The May 2012 BLS report lists the top ten cities or metropolitan areas with the highest concentration of jobs in accounting. For instance, the BLS recognizes that Washington, D.C. is not an isolated city but a metropolitan area that encompasses adjacent zones of Virginia, Maryland and West Virginia. Under this definition, the top ten metropolitan areas are:
New York-White Plains-Wayne, NY-NJ
Los Angeles-Long Beach-Glendale, CA
Washington, DC-VA-MD-WV
Chicago-Joliet-Naperville, IL
Houston-Sugar Land-Baytown, TX
Atlanta-Sandy Springs-Marietta, GA
Boston-Cambridge-Quincy, MA
Philadelphia, PA
Dallas-Plano-Irving, TX
Denver-Aurora-Broomfield, CO.
barre vibrante decathlon Not surprisingly, five of these metropolitan areas coincide with the top five states for the highest pay for accountants- District of Columbia; New York; New Jersey; Maryland and California.
johnny bulls boots there For the New York-White Plains-Wayne, NY-NJ area, a reported 65,730 people are employed in one of the accounting categories with an average wage of $91,240. The Los Angeles, CA area reported 41,240 accountant employees and a salary of $75,530. The Washington, DC, area average salary was $84,320 with 32,190 employed. The 29,100 Chicago area accountants make an annual salary of $76,160. Houston and Dallas, TX areas are listed respectively at 28,240 employed with an average $77,850 salary and 21,950 with a $75,560 salary. An average salary of $74,510 is earned by 26,870 Atlanta area accountants. Boston, MA reported 23,200 accountants earned an average $77,890; Philadelphia, PA reported 22,290 accountants earned $77,880; and finally, Denver, CO reported 19,940 accounting employees earned $76,710.
A Respectable Occupation
klooster aduard wiki click An estimated 16% increase in accounting occupations over the next decade combined with the above national average salary ($63,550) for each metropolitan area presents accounting as not only a lucrative career, but also a stimulating one for the success minded individual.