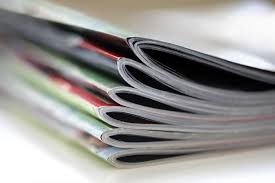 Having a student subscription to one or several different professional accounting publications can truly help you improve your academic performance and expand your knowledge beyond just theories and principles. You are required by your professor to read assigned chapters of your text and to complete assigned work, but going above and beyond is what is going to really help you in the real world. Professional publications that are centered around the world of accounting will give students expert answers to some of the more complex questions that can be posed. You will also learn how the industry is changing so that you will be better equipped to take what you learn and integrate it. Here are some of the well-known publications that allow students the option to subscribe.
Accounting Today: A Monthly Digital Magazine
Accounting Today is a monthly trade circulation that offers readers editorial analysis and access to special reports. While the magazine was once printed, it has now been digitized to keep up with the new demands of students majoring in accounting. To receive each monthly copy, you must subscribe to the digital edition of Accounting Today and provide the years of experience that you possess. You are not required to hold an accounting title to register for free.
New Accountant: Catering to College Student Subscribers
The American Accounting Association is a respected professional organization that promotes advancement in the field. New Accountant is a subscription-based publication that is designed specifically for new high school graduates and current college students who are majoring in any type of accounting program. This magazine includes featured articles that relate to the industry and guides to choosing the right degrees and certifications. If you need help distinguishing between different career pathways in accounting, this is a good publication to subscribe to.
The CPA Journal: Available to Student Members of the NYSSCPA
While you are not required to be pursuing a Certified Public Accountant designation just to enter the field of accountancy, this is one of the most common goals that students have. Just because you are not striving to be a full-fledged CPA does not mean that The CPA Journal will not benefit you. This publication, which is published by the New York State Society of CPA's, covers different articles on core areas of accounting, such as CPA-written articles in taxation, finance, technology and auditing. If you are currently enrolled in an accredited accounting program, you can sign up for a student membership ($15 per year) and access the student subscription for free.
Accounting is a professional field where your knowledge will make all of the difference in your career. If you take the time to learn about current accounting news that might not be covered in your coursework, you can set yourself apart in the field and land a great role fresh out of school. If you believe that you have the drive and the critical-thinking skills that you need to earn a great reputation in accounting, it is time to get a student subscription to professional accounting publications so that you use valuable resources to your advantage.