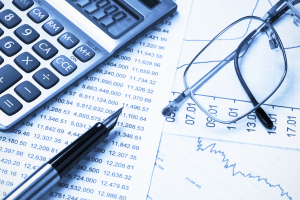 Are you interested in learning about what a senior auditor does? If you would like to work in the field of finance and you are interested in getting involved in auditing, it is important to learn about various titles that you can hold when you perform this function. A senior auditor is responsible for overseeing junior auditors within an auditing team and completing their assigned audits by deadlines. They will perform several different duties on a daily basis, with their level of authority depending on the employer and the size of the organization and the team. Read on, and learn more about the role of the senior auditor so that you can decide if this is the right fit for you.
What is the Role of Senior Auditors?
An auditor at a senior level will work under the direct supervision of the auditor manager and will be accountable for the audits that he or she is assigned. When the engagement is assigned to the senior, they will be responsible for planning the audit and controlling it after handing out different responsibilities to members of the team. The senior may perform some of the tasks, but they will more often oversee junior auditors and coach their associates. They will review the work of team members to find errors and verify compliance, monitor the budget, and tailor the audit to suit the needs of the client without affecting the outcome. If there are any issues, the senior will report to the manager for recommendations or professional advice.
What Skills Do You Need to Be a Senior in Auditing?
Some of the skills that you need to work in a field are inherent and others can be learned. You need to consider your personality type, your interests, and your character strengths before you choose which career path is best for you. If you would like to work as a senior auditor, you will need to be inquisitive, organized, able to meet deadlines, reliable, and able to keep up in a fast-paced environment. You will also need good interpersonal communications skills. Auditors all need to be adaptable because processes and regulations can always change in the field without much warning. If you can gain the technical expertise in school and you possess these abilities and qualities, this could be the perfect title.
How to Become a Senior Level Auditor
If your goal is to work your way up to a senior level position in auditing, you will need a minimum of a bachelor's degree preferably majoring in accounting or finance. Some employers will hire you with a combination of education and experience if you do not possess a degree. To hold a senior title, most employers prefer you to have 2 years of experience or more in a junior or staff role. A professional CPA, CIA or CISA designation can also help you gain ground on other candidates when you do not have enough experience.
Related Resource: Jobs in Accounting Fraud
The demand for auditors is on the rise and the Bureau of Labor Statistics projects growth of 13 percent in the field by 2022. If you want to lead a team responsible for examining financial records and you have an eye for detail, being a senior auditor could be the best finance career for you.