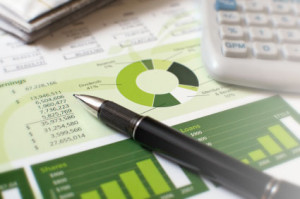 A Certified Management Accountant (CMA) is a financial professional who is credentialed by the Institute of Management Accountants (IMA). Accountants with a CMA next to their name prove to the business world that they are responsible, knowledgeable financial professionals.
What is a Certified Management Accountant?
Accountants who want to excel in their field generally obtain the CMA certification. Obtaining the CMA credential proves that the accountant is competent with various financial and accounting tasks and responsibilities. In fact, many Certified Public Accountants (CPA) also obtain the CMA in order to expand their expertise. A CMA credential is a worthy investment that will open up additional job and career opportunities.
Why the CMA Credential Matters
The financial world depends on honest and reliable financial professionals performing credible work. All businesses, and even the government, depend on accountants and financial professionals to manage critical business functions, support strategic development, provide accurate data and help with long-term planning. The CMA credential proves that the accountant is a highly skilled, capable financial professional. The CMA credential is noted for being prestigious, professional, rigorous, and empowering. Research shows that certified CMAs earn over 60 percent more than their non-certified counterparts.
CMA Exam Eligibility
Prospective exam candidates must hold Bachelor's degree and have two years of continuous professional experience in financial management or management accounting. Qualifying experience includes auditing, forecasting, financial planning, budget preparation and costing analysis. There are limited exceptions granted to certain candidates who have substantial professional achievements. Prospective candidates must maintain membership in the IMA and abide by the ethical professional standards.
The CMA Exam
The CMA exam is a computer-based test administered through private testing centers. The exam typically takes four hours to complete and is divided into two parts: financial decision making and financial reporting, planning, performance and control. The exam contains 100 multiple-choice questions and two essay questions. The first part, Financial Reporting, is comprised of the following subjects: internal controls, cost management, performance management, external financial reporting decisions and planning, budgeting and forecasting. The second part, decision making, includes the following subjects: decision analysis, corporate finance, risk management, professional ethics, investment decisions and financial statement analysis. Because the exam is difficult, candidates are allowed three years to successfully complete both portions.
The Institute of Management Accountants
The Institute of Management Accountants (IMA) offers more than the CMA exams and certification. The IMA promotes research, offers extensive education programs and standardizes industry best practices. For example, they provide continuing education opportunities for CMAs to maintain their credentials. This includes over 300 financial and accounting courses, such as corporate ethics and strategic sustainability. They also offer valuable networking opportunities for accounting professionals, such as webinars and annual conference. They also legally advocate for financial professionals through assisting with challenging regulations and invasive government oversight.
In the end, accountants that want to prove their financial proficiency generally obtain the CMA credential through the IMA. Being a Certified Management Accountant is an excellent professional choice with long-term career benefits.