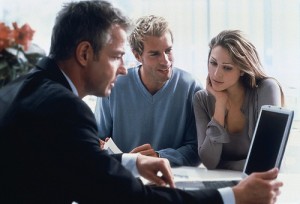 There is money in asset management, and if your desire is making money, you may want to pursue a career "where the money is". Asset management is a growing field, and a great profession for the right professional.
If you have always dreamed of pursuing a career in the finance sector, or you are comparing high-paying career options, it is important to know the educational path that you must take to satisfy requirements set by employers and state and federal finance officials. If you would like to enter the asset management industry, it is important to understand what types of jobs are available in the field, and what educational background you will need to find even an entry-level position.
A Brief Overview of the Asset Management Sector
One big reason why people pursue a career in asset management is because you can make a solid living, enjoy a stable career, and still retain a life unlike many other finance professionals. If you are pursuing a job in the industry, there are a variety of different roles you can take on. You can be a fund manager who oversees the performance of investments in the fund, an analyst who will be a part of team researching opportunities, a sales person, a marketer to communicate value to buyers, or even an accountant who will track assets. While the career outlook in the field is positive with an average growth of 9%, it is a competitive field and you must have the right scholastic and professional background to eventually become the manager of a fund or collective investment portfolio.
What Degree Will Prepare You?
When it comes to choosing a degree program, there is not just one right program or major to focus on to get the training you need to eventually enter the field of asset management. By pursuing an undergraduate degree in Business with a focus in anything from accounting to finance, you can learn the financial aspects and accounting aspects that the profession requires. With your undergraduates degree in business, business management, finance, or accounting, you can apply for entry-level positions in the sector. You may start as a research analyst, a marketer, a sales professional, or another back-office position within a management firm. Only after you gain at least 2 to 3 years of experience will you be considered for a fund manager position of a small portfolio.
While many firms will look for asset managers with an MBA, an MBA is not always going to be a requirement. With 5 or more years of experience, analytical skills, and a CFA certification, you are much more likely to compete against the biggest competitors. Make sure to review the requirements to become a Chartered Financial Analyst, and enter into a CFA program that will prepare you to become a CFA. The average program for professional students will take 2 years to complete as long as you have a bachelor's degree and at least 4 years of professional experience in finance or business.
You can take a variety of different routes to enter the sector, but to become a manager it is in your best interest to avoid missteps so that you get the degree and certification that will help you compete. Expand your knowledge, gain experience, and decide if this is the career for you.