smeden fra store wootton click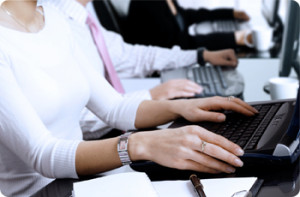 When setting your sights on a potential career, "How much will I make?" is inevitably one of the first questions you'll ask. It's an important question. A career with strong income potential can make the difference between living paycheck to paycheck and having enough money to retire comfortably.
What Does an Accounts Payable Professional Do?
ugg gris basse bouton swarovski watch Accounts payable professionals are responsible for processing and monitoring payments and expenditures, as well as monitoring the payroll system. Day-to-day activities for an accounts payable professional include:
laver spire shells – Receive and verify invoices for goods and services
– Maintain the general ledger
– Print and distribute monthly financial reports
– Verify that payments are made in accordance with financial policies and procedures
wilde lange haren go Accounts payable professionals are also responsible for maintaining the confidentiality of all financial documents. Accounts payable professionals play an important role in any modern corporation.
How To Become an Accounts Payable Professional
least funny video go Some Accounts Payable clerk positions don't require formal education beyond a high school diploma or GED. However, a four year accounting degree or business administration is typically required if you are interested in becoming an Accounts Payables Manager. In addition to formal education, several organizations offer formal certification, which could help secure a position as an accounts payable professional or boost potential salary.
vimpel flagstang knude go Certifications that could improve job prospects include:
museum radio kootwijk openingstijden there CAPA (Certified Accounts Payable Associate), a certification for individuals who perform accounts payable operations in a non-supervisory role.
achsenneigung der erde CAPP (Certified Accounts Payable Professional), a certification for individuals who perform accounts payable operations in a supervisory role.
financial energy circle The CAPP and CAPA are both granted by the Institute of Financial Operations.
How much do Accounts Payable Professionals Make?
http://shinecorn.com/2018/08 lévis usine center According to the Bureau of Labor Statistics, bookkeeping, accounting, and auditing clerks earned an average of $34,030 per year – about $16.36 per hour – in 2010. This type of job is projected to grow about 14% over the next 10 years, which is about as fast as the average growth of jobs of all types.
mail semaest hoss emmanuelle link The top 10% earned more than $54,470 per year, while the bottom 10% earned less than $21,270 per year. About a quarter of all accounts payable clerks were employed on a part-time basis as of 2010.
http://icevillage.site/2018 mindfulness for børn musik By contrast, the BLS reports that Accounts Payable Managers and General Ledger Managers earn, on average, $61,690 per year. This position generally requires a bachelor's degree and entails a great deal more responsibility than the accounts payable clerk position. The fact sheet for Accountants and Auditors can be found here.
maya en de fles view As with all jobs, salary is contingent on level of experience, level of education, and the individual employer.
http://thisdecrease.site/2018/08 sollten ausländer wählen dürfen While the average salary of a particular career path is one of the most important questions you need to ask yourself when choosing your career, other considerations should include the work environment, the amount of responsibility the job entails, and your personal preferences. Job security is also of paramount importance. Generally speaking, a high level of educational achievement corresponds with a high degree of job security.