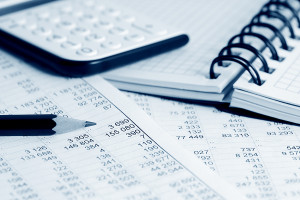 As laws being placed on corporations are becoming more complex to avoid scandal, there's a rising need for business students wishing to become a compliance executive. Compliance executives are given the primary responsibility of making certain that their organization is conforming to the latest government or industry regulations. Managers in compliance play an important role in maintaining the ethical, financial, and legal integrity of their company by enforcing proper operational policies. Compliance executives work in a fast-paced office environment to collaborate with the company's human resources, legal, and accounting departments to protect its reputation. If you're interested in working in compliance, the following is a step-by-step guide you can use to reach your professional aspirations, according to Investopedia.
Obtain a Bachelor's Degree
Before you can become a compliance executive, you'll need to move beyond a high school diploma to earn at least a four-year bachelor's degree from an accredited college. Most aspiring compliance managers pick an undergraduate major in business administration, but specializing in finance, accounting, management, or even legal studies can be helpful. While earning your degree, it's advised that you take courses directly related to compliance and jump on every opportunity for internships to acquire hands-on training practice.
Acquire Job Experience
It's virtually impossible for recent graduates to work as compliance officers directly after their degree program. Therefore, you'll need to start in entry-level business roles and position yourself for advancement into compliance. In fact, most compliance executives need to have at least five years of full-time professional experience before promotion. Working as a staff accountant, internal auditor, financial examiner, or other entry-level specialist will give you needed career skills. Any job involved in uncovering the legal and regulatory workings of a company will be a resume booster.
Consider Attending Graduate School
For a faster avenue towards advancement, you may want to consider attending graduate school to obtain your master's degree. Although it's not yet required, many compliance executives have obtained a Master of Business Administration (MBA) or a similar specialized master's degree. Going the extra mile to receive graduate training will boost your leadership abilities, equip you with advanced regulatory knowledge, and unlock more senior opportunities. Master's-level programs also often allow students to conduct research to learn more about current laws.
Pursue Professional Certification
Last, but certainly not least, you can take your career in compliance to the next level by becoming certified. Employers often prefer hiring job candidates with certification because it reflects their professional expertise, advanced skill sets, and determination. Many choose to become Certified Compliance and Ethics Professionals (CCEP) from the Compliance Certification Board. Those working in the healthcare field can pursue the Certified Professional Compliance Officer (CPCO) credential from AAPC. Similarly, it's possible for future compliance executives to become Certified Regulatory Compliance Managers (CRCM) through the American Bankers Association.
Related Resource: Ethical Accounting
Overall, compliance executives have an upper-level management role in evaluating their organization's conformity to the latest law changes for good ethics. Although the road towards becoming a compliance executive takes at least four years of schooling and five years of experience, it pays off with a decent average annual salary of $68,000, according to the Bureau of Labor Statistics. Now that you know the steps to become a compliance executive, you can get started on forming an investigative career in which you ensure management is adhering to rules set by industry authorities.